May 3, 2016
News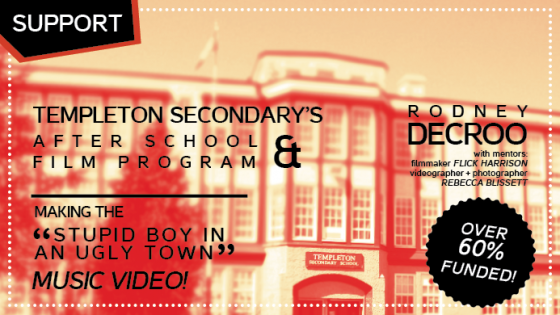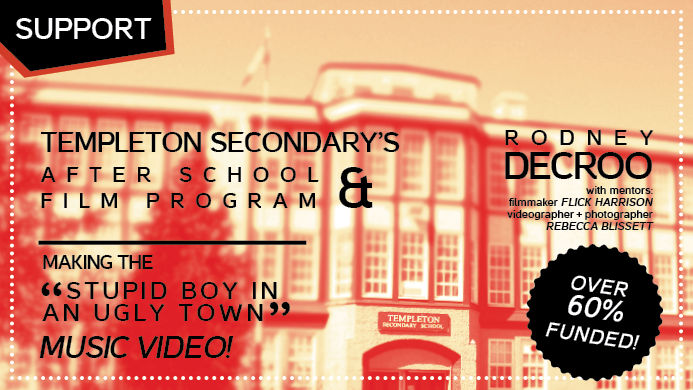 We've gone past the halfway mark!!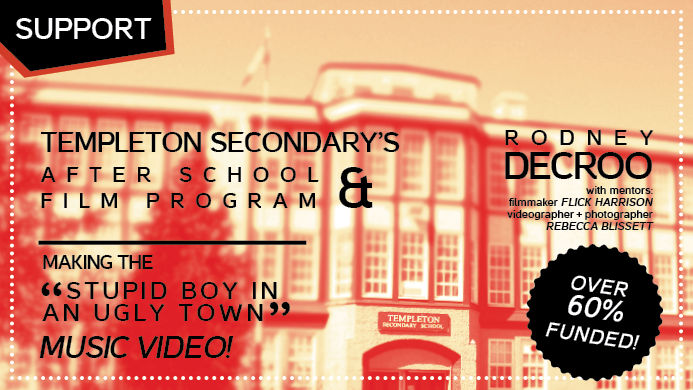 After a great first week on the campaign, we're so excited to see all of the support for the Rodney DeCroo / Templeton Secondary School After School Film Program Kickstarter campaign has brought the campaign past the half way mark!
As of today, the campaign has fundraised $6,428 of it's $10,000 goal.
There are 3 weeks left to pledge to the project, so if the project's goal and message is one that resonates with you, we hope you can support the project and help us spread the word.
Many thanks to Vancouver Is Awesome, The Georgia Straight, and The Vancouver Sun for helping us spread the word!