Tavis E. Triance & The Natural Way
NEW ALBUM 
Stream A Brief Respite from the Terror of Dying (private full album):

BIOGRAPHY
Tavis Triance founded Spoon River in 2008 as a way of 'getting back on the horse' after the sudden, acrimonious split of The Royal Mountain Band, his up-and-coming Montreal outfit with a cult following. During a  brush with the big screen, Triance appeared as Rick Danko in I'm Not There, the Todd Haynes 2007 biopic about Bob Dylan.
His newest project: Tavis E. Triance & The Natural Way, began on the loose strings of an old spinet piano, in a damp garage on the coast somewhere. By the weaving light of a bare bulb, Tavis conjured The Natural Way, a multi-faceted solo project that harnesses his love of the darkly absurd with a modicum of groovy insouciance. In plaintive melodies and lyrics thick with symbol and image, Tavis' idiosyncratic vocals call to mind Bob Dylan as a tired cop in some late night movie, Dan Bejar in a passionate mood, or Cat Stevens on a Quaalude binge.
As the songs gained shape and substance in the wet haze of a west coast winter, Triance reached out to his East Coast musical contingent. The wildly talented Brad Barr of The Barr Brothers fame agreed to both produce and participate in the recording of what would quickly become a cross continental album. Other friends were asked for their ideas and for their input and still other friends came on board: There was Jeffrey Louch a key member of both The Royal Mountain Band and Spoon River piloting what can only be described as a cockpit of vintage synth sounds. As always, there was the indomitable Jason Kent, of Kandle and the Crooks, formerly of the Dears bringing his ear for sun kissed harmony and arrangement. There was Seamus Cowan also of Spoon River and formerly of The High Dials keeping the low end glued to the floorboards. Last but not least, there was Mark "Bucky" Wheaton, drummer to the stars, whose exploits are too innumerable and illustrious to mention.
Naturally, these players helped fully realize Tavis E. Triance & The Natural Way, lending Triance's songs a musicality and orchestration that call to mind Steely Dan playing songs from B-side Bad Finger or Pink Floyd cataloguing tunes from Tonight's the Night or On the Beach. What is the culmination of all this ado? It is both the song bird & the high rise window: A Brief Respite from the Terror of Dying — an album that delivers exactly what it promises.
PHOTOS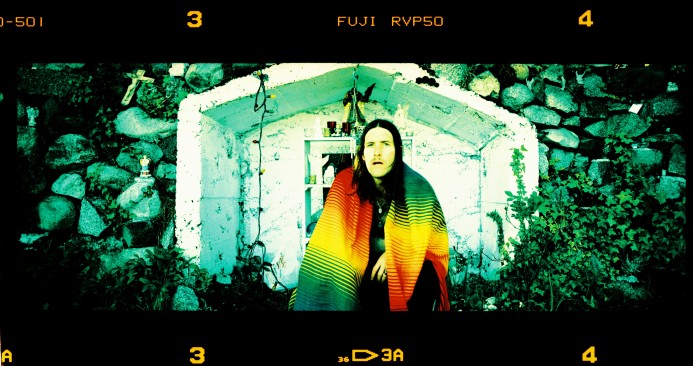 VIDEOS
SOCIAL MEDIA LINKS
CONTACT
Label: Kate Wattie, Tonic Records| kate@tonicrecords.com
Booking: JM Hewer, Hidden Charms | jmhewer@shaw.ca