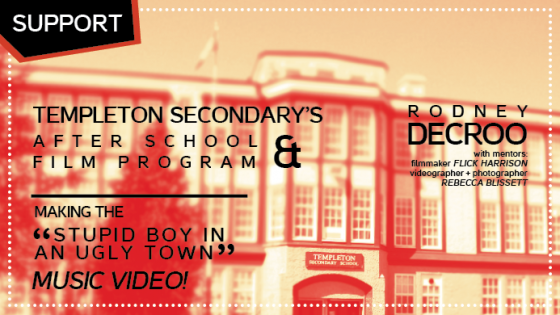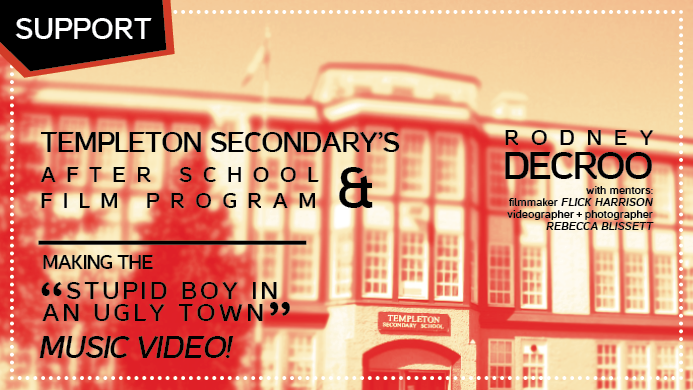 Support the Rodney DeCroo + Templeton After School Film Program Kickstarter Campaign!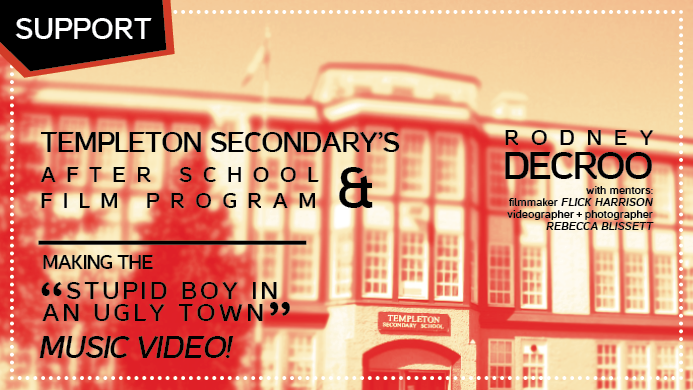 We are very excited to announce the launch of a project of creative collaboration between Rodney DeCroo and the Templeton Secondary School After School Film Program, both based in East Vancouver.
The Templeton Secondary School After School Film Program and Rodney DeCroo are fundraising $10,000 via Kickstarter to make a music video together.
The goal is to write, direct, and produce a music video with the students for Rodney DeCroo's song "Stupid Boy in an Ugly Town" and, during the process reinforce to these students how art creation is transformative and a powerful vehicle for self-expression and making connections.
The campaign runs for 30 days, beginning today, Tuesday, April 26 and running until Thursday, May 26th @ 9:43am. It's an all-or-nothing campaign, whereby no donations are kept by the campaign unless the $10,000 goal is met. We hope you are able to help support this project!
Find out lots more about the project team, budget, who, what, why, how and more via the Kickstarter campaign: HERE
Thank you so much for your support!