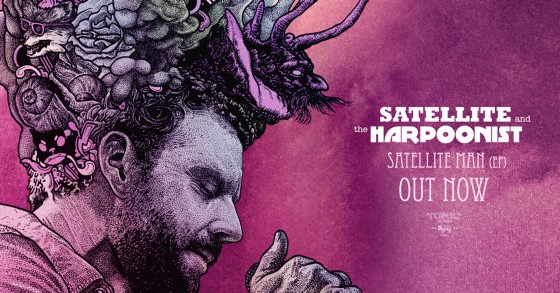 Satellite and the Harpoonist debut EP 'Satellite Man' out today
Satellite and the Harpoonist release their debut EP 'Satellite Man' on September 4th.
The album features musicians Shawn Hall (The Harpoonist & The Axe Murderer), Geoff Hilhorst (The Deep Dark Woods), Theo Vincent (Boom Booms), Matt Peters (Royal Canoe) and Bradford Reed (King Missille III).
You can find the album streaming platforms, including Spotify and Apple Music.