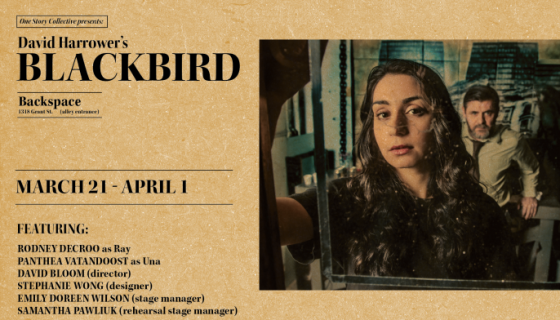 Rodney Decroo to play lead in David Harrower's BLACKBIRD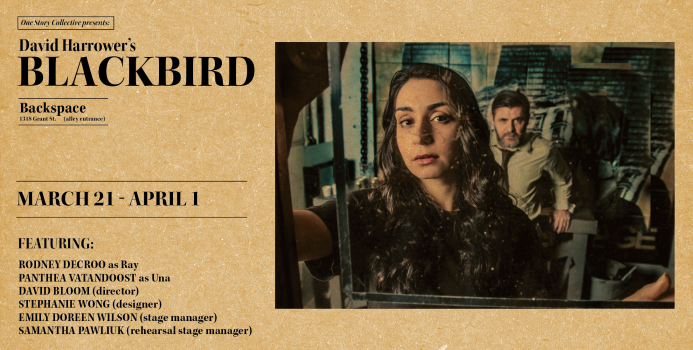 Rodney Decroo will be playing the role of Ray in David Harrower's BLACKBIRD at Backspace in Vancouver, BC.
"... theater at its most elemental…" — New York Times, 2007
Winner of the 2007 Lawrence Olivier Award for Best New Play
Fifteen years ago, when Una was 12 and Ray was 40, they had a sexual relationship.Their lives have been distorted because of it, however it is uncertain whether either of them recognize its profound effects. After serving his sentence, Ray changed his name and began a new life. Una has tracked him down to confront him in his workplace. But what does she want?
Get your tickets here: http://bit.ly/2HE0rLl