May 26, 2016
News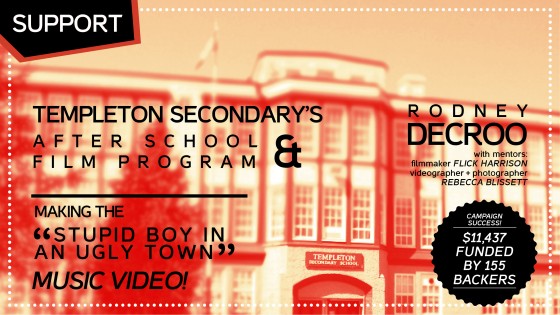 Rodney DeCroo + Templeton music Video campaign a success!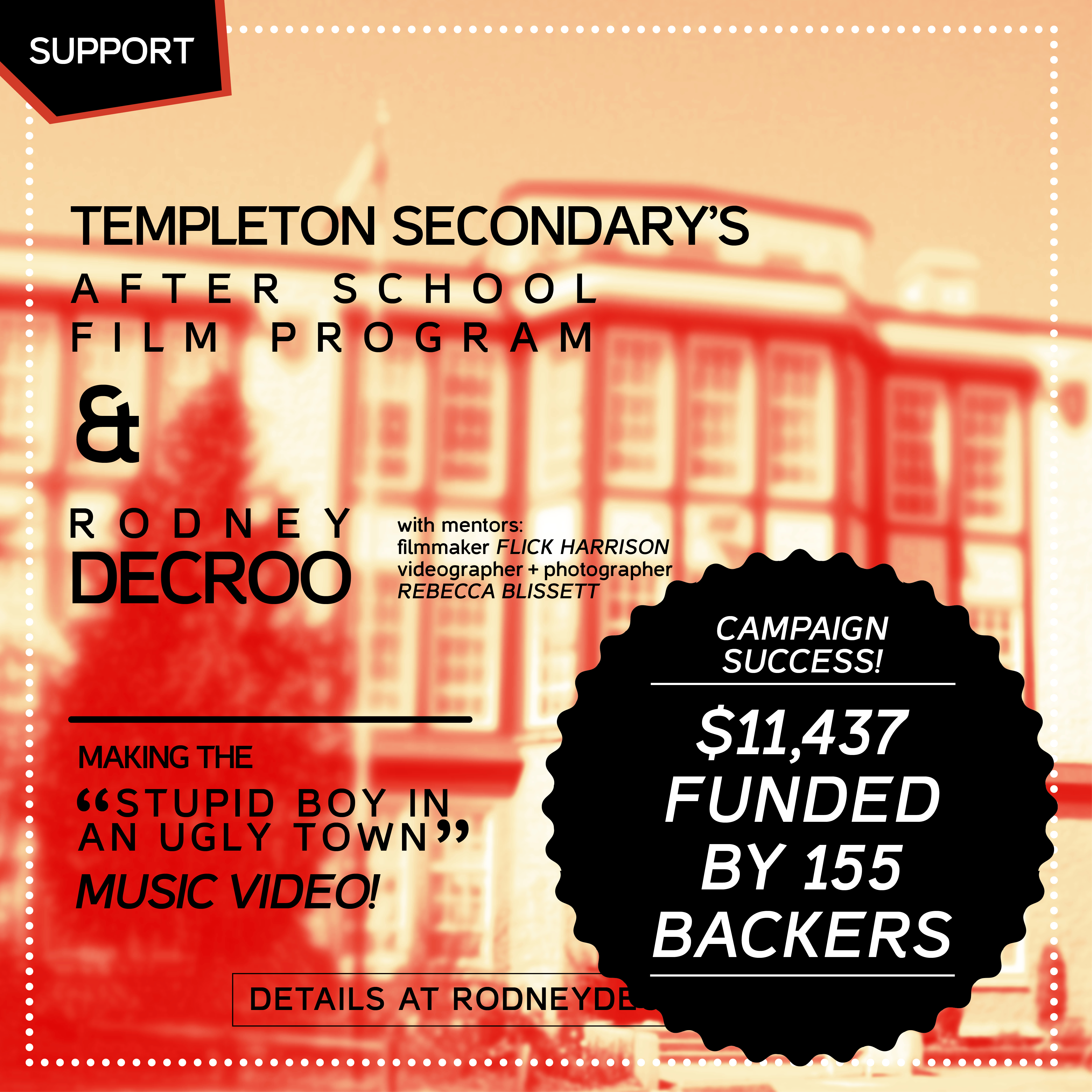 Thank you for your support and congratulations the team!! The Kickstarter campaign is complete!
A few words from Rodney DeCroo:
School of Rock, WE DID IT! We are so thrilled to announce that our Kickstarter campaign has successfully just wrapped with the support of 155 pledgers and $11,437 raised towards the "Stupid Boy in an Ugly Town" music video project with myself, the Templeton Secondary School After School Film Program, and project mentors Rebecca Blissett + Flick Harrison. Thank you so much for your eyes, ears, and your tremendous amount of support over the past month! We are so excited to bring this project to life. We will be sharing updates as we head into our planning + production of the video. We are thrilled to be able to present our video launch event + concert to you at The Cultch on September 24th!!
We cannot thank you all enough for your support and helping us spread the word.You have all made this happen! The school of rock salutes you! – Rodney