August 14, 2014
Live, News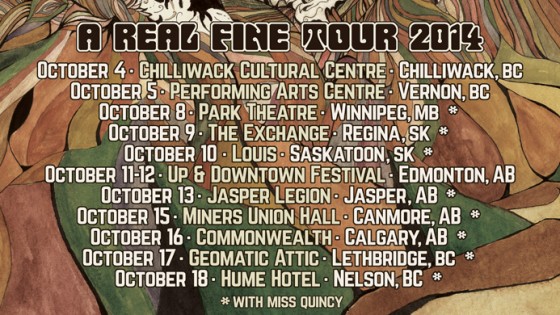 October tour announcement for HarpAxe!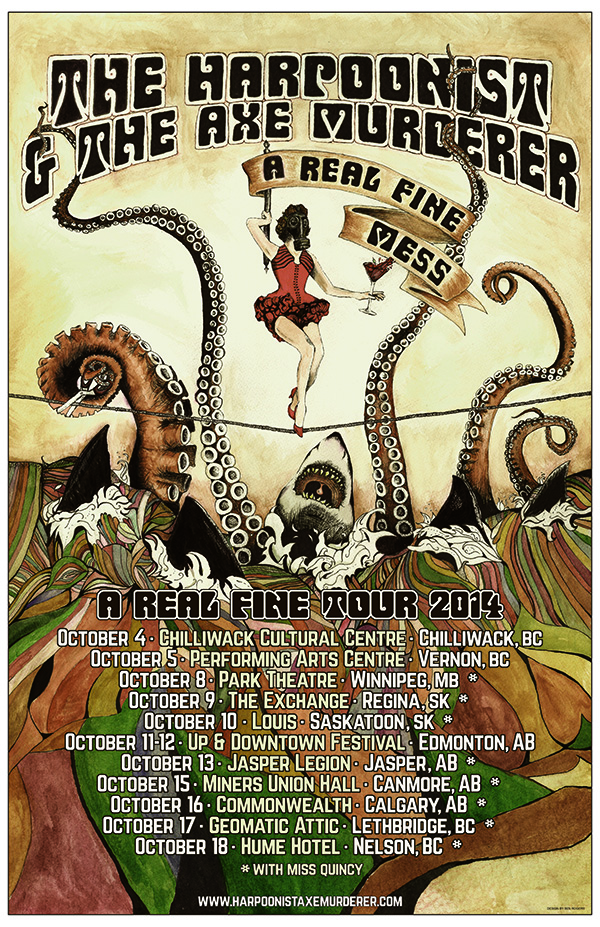 This fall The Harpoonist & The Axe Murderer will be travelling out to Winnipeg and back with their new album A Real Fine Mess. Miss Quincy, beloved member of the summer tour family will be touring with them on select dates with music from her recent release Roadside Recovery. Catch the guys with a whole mess of sounds this October.
Poster artwork by Ben Rogers.