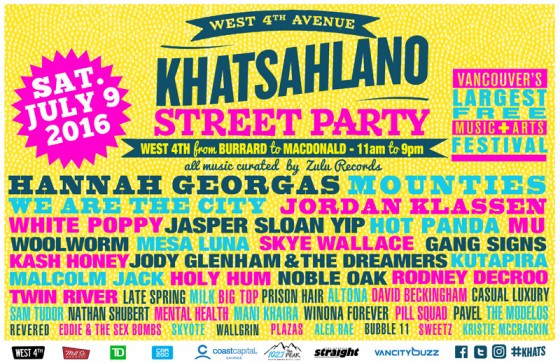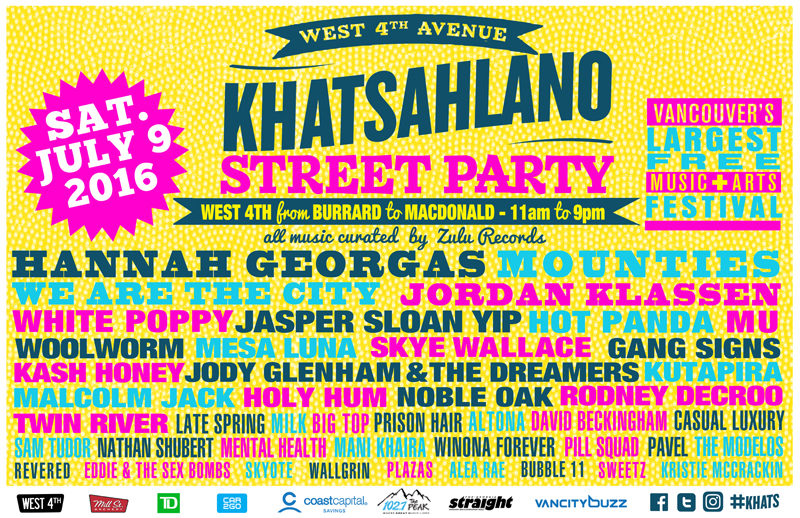 Khatsahlano line-up released!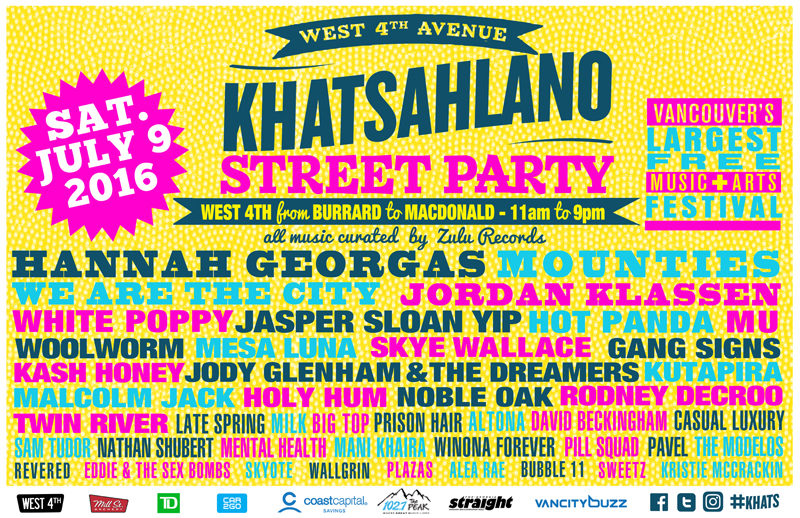 With the Khatsahlano launch event last night came the announcement of their incredible line-up. Khastahlano is in their 6th year now and features an entirely local line-up. They are also entirely supported by the Kitsilano West 4th BIA. We are psyched to be a part of the largest outdoor free music festival in Vancouver!
Rodney DeCroo, accompanied by cellist Clara Shandler, kicked off the launch party at Bimini's on West 4th last night: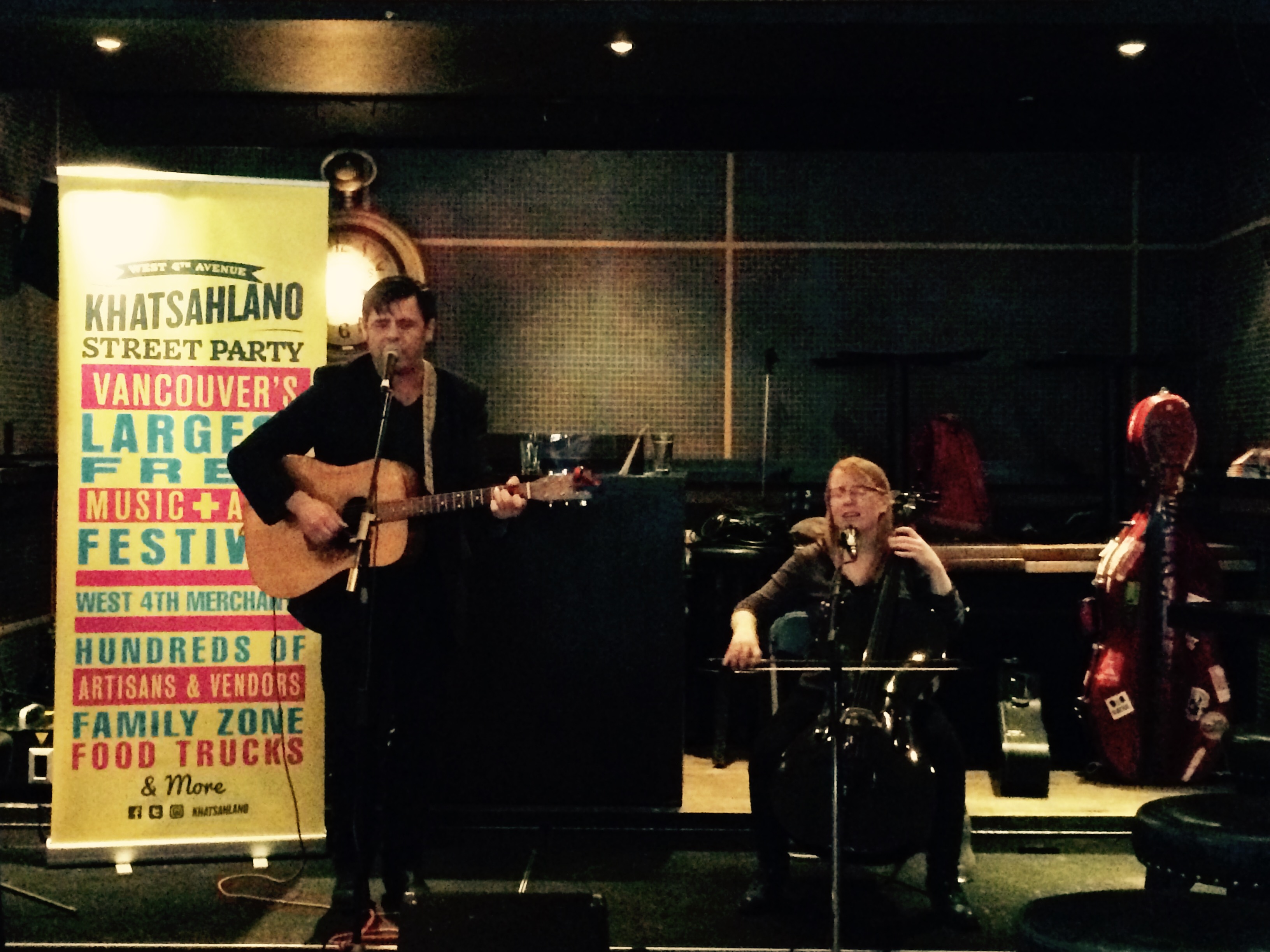 Rodney DeCroo + The Wise Blood will be playing too! Set times TBA.
We hope you'll join us and the community as we all head out in droves on July 9th!
Look at this happy guy!