October 31, 2014
Live, News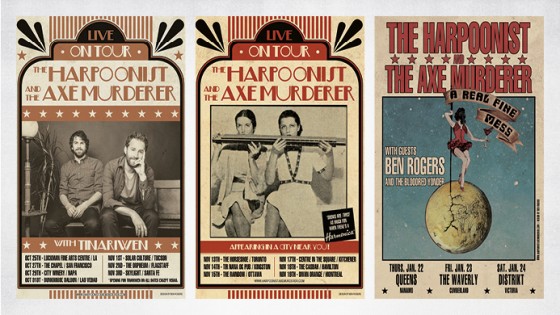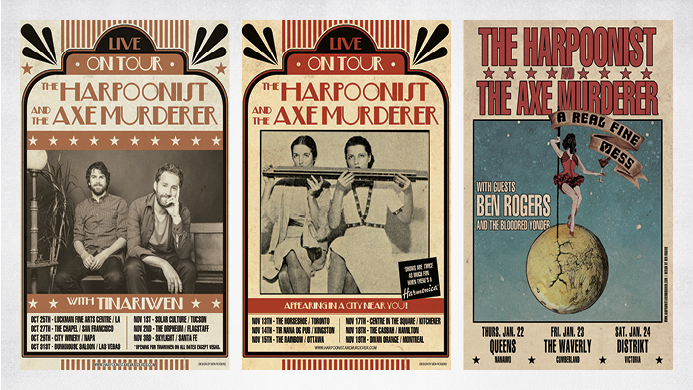 The Harpoonist & The Axe Murderer – Fall 2014 / Winter 2015 Tours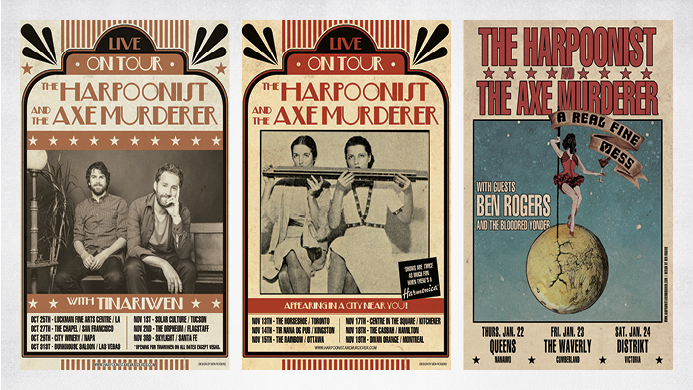 The Harpoonist & The Axe Murderer are wrapping up their US tour with the incredible and trance-inducing Tinariwen right now. After navigating their way through the Las Vegas freeway, they're now on their way to Tuscon, AZ.
Catch them at their first date back in Canada at Toronto's Horseshoe Tavern November 13. They'll be in Ontario + Québec November 13 – 19 and Vancouver Island January 22 – 24.
Find all ticketing info here.
For more on the designer of the posters (Ben Rogers): here