September 21, 2015
News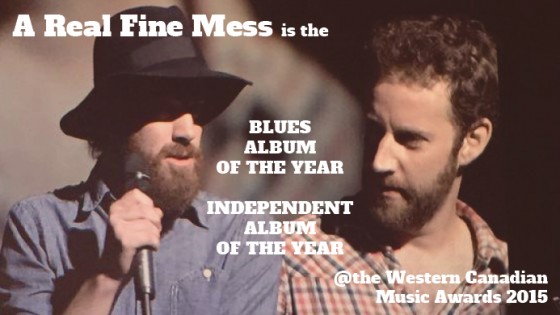 HarpAxe wins at the WCMAs
We are so proud of The Harpoonist & The Axe Murderer for their work on their album A Real Fine Mess and the Western Canadian Music Awards have just put the cherry on top. Last night at BreakOut West in Victoria, BC, the WCMAs presented HarpAxe with the:
Blues Album of the Year
Independent Album of the Year
Congratulations, Shawn and Matt!
HarpAxe touring back-up singer Dawn Pemberton also took home the Urban Recording of the Year for her album Say Somethin'. Well deserved and well done, Dawn!
Check out all of the winners here.
Thank you to everyone for your support of The Harpoonist & The Axe Murderer and A Real Fine Mess!