August 7, 2014
News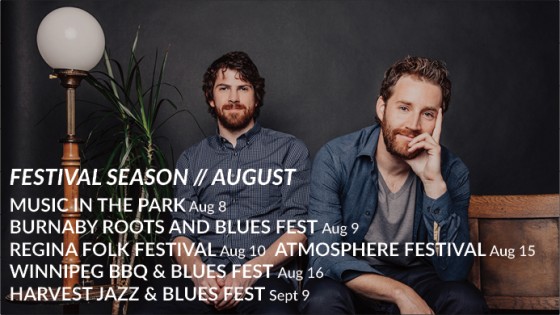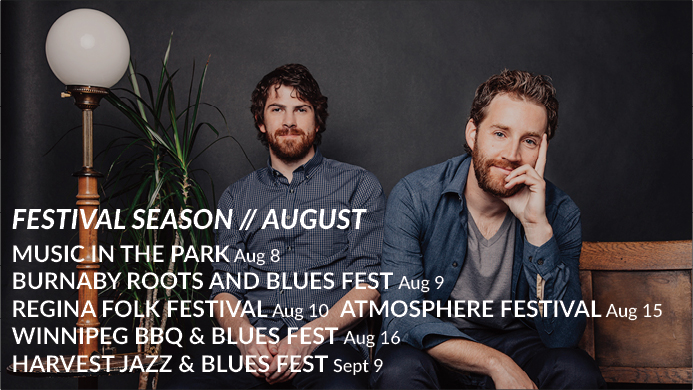 HarpAxe on the road this August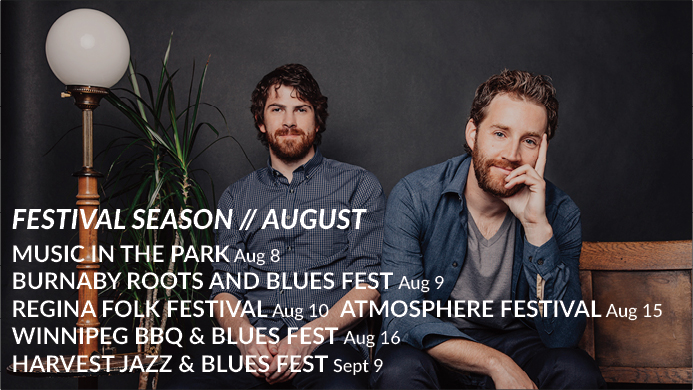 The Harpoonist & The Axe Murderer are mid festival-season touring across the country with their new album A Real Fine Mess.  See them and performers from the album, Tom Heuckendorff of Soatoa (organ) + Dawn Pemberton (vocals), at select dates at a festival near you this summer. Tell your friends!  More details here.
Q: What are people saying about A Real Fine Mess?
A:
"A Real Fine Mess accomplishes everything a good blues record ought to – it's assertive, organic, and infectious, and continually looks forward while paying homage to the past."
– Blues Rock Review
"inventive and infectious"
– Roots Music Report 
"a mashup of good-times bar blues, old-fashioned Chuck Berry-style rock and roll and Talking Heads-like funk breakdowns"
– NOW Magazine 
"an innovative high-water mark for two-person combos. … 14 fabulous tracks."
– Winnipeg Free Press 
"a truly fresh take on a whole mess of old sounds."  
– The Georgia Straight 
Their dynamic album is one thing, but it's another when they can deliver the same sweat and energy when their set is completely stripped down. Read why Air Canada luggage mishaps don't stop The Harpoonist & The Axe Murderer from their high-energy performance here and what fans are saying about their performances here.