March 17, 2016
Live, News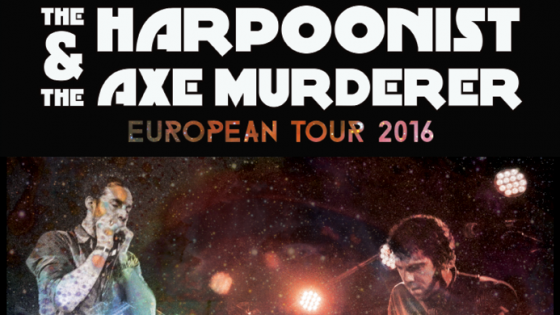 HarpAxe head out for first European tour next month!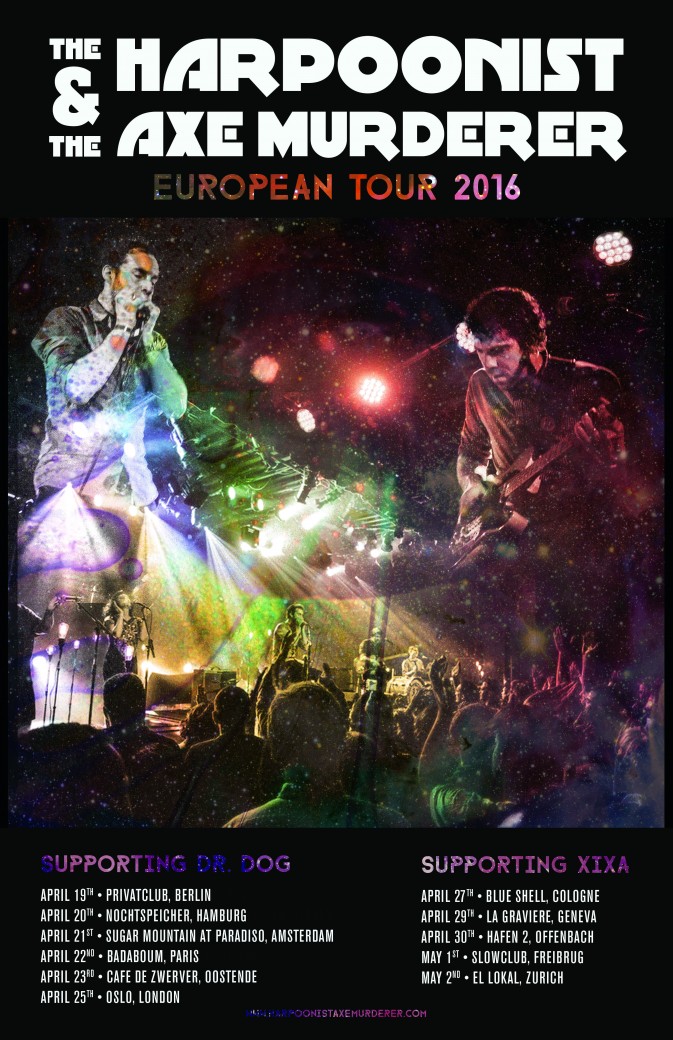 We are very excited to announce the first European tour for The Harpoonist & The Axe Murderer!
The band will support rock n' roll ramshaklers Dr. Dog (touring their latest record 'The Psychedelic Swamp') and later XIXA (touring their latest record 'Bloodline').
If you aren't already familiar with Dr. Dog and XIXA, check them out. We promise that you'll dig them and see why these are going to be a real fine set of shows.
All DATES:
With Dr. Dog
April 25th:
Oslo
– London, GB
with XIXA
April 27th: Blue Shell – Cologne, DE
April 29th: La Graviere – Geneva, CH
April 30th: Hafen 2 – Offenbach Am Main, DE
May 1st: Slow Club – Freiburg, DE
May 2nd: EL LOKAL – Zurich, CH
Check out the music video to XIXA's "Bloodline":