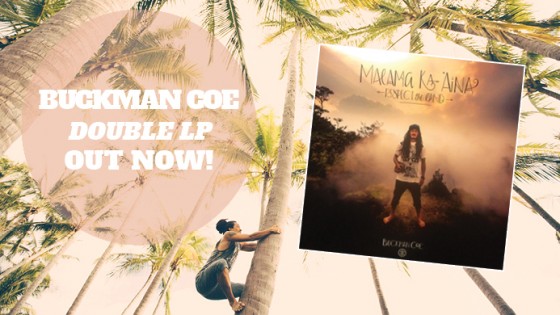 Buckman Coe Vinyl Out Now!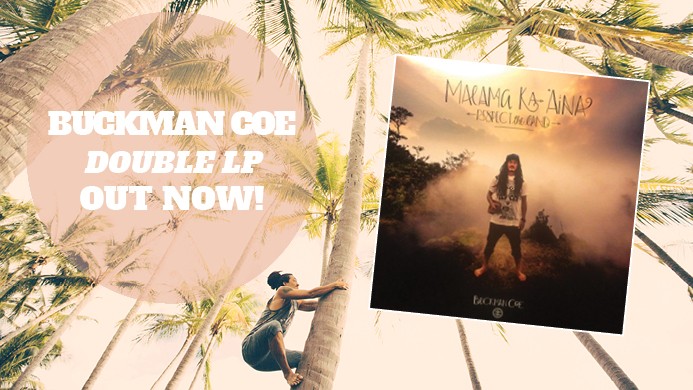 OUT TODAY! Buckman Coe's pressed his first vinyl in celebration of his recent release 'Malama Ka 'Aina' and it's out now on a double LP.
Malama Ka 'Aina is a danceable album filled with positive vibes. Its strength is its ability to thematically bridge participation in civil society and celebrate life, love, and humanity. It deals with the destructive nature of capitalism and corporate media while reflecting on the importance of community and the natural environment. The stories in Malama Ka 'Aina are told over spirited melodic builds, soulful harmonies, and powerful horn arrangements. It is a warm album that will keep you cozy on these cold winter days.
Order it here or find it in your local Vancouver record store!
TRACKLISTING
SIDE A:
1. Malama Ka 'Aina
2. Courage
3. Red Moon
4. False Flags
SIDE B:
5. Missing You
6. Carnival Ride
7. Que Nos Espera
8. Love Is Eternal
SIDE C:
9. Rubber Bands
10. World Waking Up
11. Jah People
12. Trails of Light
SIDE D:
13. After All
14. Jah People (Adham Shaikh Remix)
15. After All (Cookie Cartel Remix)